2020 Celebrating Catholic Education Breakfast
Date:
Tuesday, January 21, 2020
Time:
7:30 AM - 9:30 AM
Location: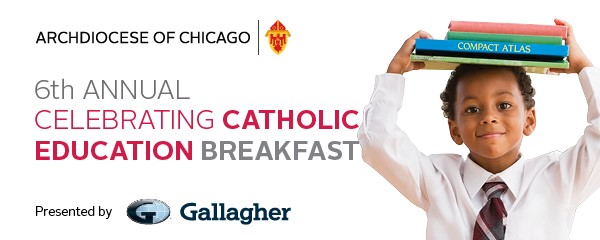 Registration is now closed.
7:30 a.m. Registration and Networking
8 a.m. Breakfast and speaking program
Keynote Address by Most Reverend Wilton D. Gregory, Archbishop of Washington.
Proceeds from this year's event will benefit emergency tuition assistance and academic innovation.
Emergency tuition assistance provides scholarships to economically challenged students, enabling them to continue their pursuit of academic excellence through Catholic education.
Academic innovation includes updated classroom technology and equipment, dual-language immersion, and resources to serve students with defined learning needs.
Leadership programs focus on building a strong pipeline of qualified principals and empowering future leaders.
Valet parking available for $32
Self Park available for $22
Please click here if you are unable to attend the event but are still interested in donating in support of our Catholic schools.